American country-soul, swamp funk band Shinyribs' 'East Tx Rust' was that cool song playing on last night's episode of The CW's Walker as preparation for Thanksgiving dinner starts — Walker, Season 3, Episode 7, "Just Desserts".
And it's a song that will have you up and dancing around your living room as soon as that addictive beat kicks in.
Shinyribs 'East Tx Rust' is from the band's 10-track debut studio album Well After Awhile, which came out in 2010 via Mustard Lid Records.
The album was the first full-length release Shinyribs put out after being founded as a solo project for The Gourds' Kevin Russell in 2007.
Russell then went all-in on Shinyribs after The Gourds went on a still-ongoing hiatus in 2013.
Soon after, several other musicians joined Shinyribs, including The Gourds' drummer Keith Langford. Thus creating a full band from what was once just Russell's side project.
Shinyribs now releases both original songs and cover songs of classic tracks, including The Rolling Stones' 'Heart of Stone', Willie Nelson's 'Me and Paul', and David Bowie's 'Golden Years'.
In the last 12 years, the band has released more than half a dozen studio albums, as well as various compilation albums.
The band and its members have also consistently been nominated for awards at the Austin Music Awards, coming in first place in 2017 in the category Funk/Blues/Soul Band of the Year.
Listen to Shinyribs 'East Tx Rust' from last night's Walker on the band's Well After Awhile album, and in the video below.
The band also played a phenomenal extended version of the track live on the iconic music show Austin City Limits four years ago.
You will find that performance down below as well and, yep, that fabulous illuminated cloak Kevin Russell donned, and just how wild the band is on stage, is well worth the price of admission.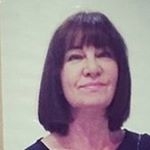 Latest posts by Michelle Topham
(see all)