The amazing Icelandic post rock band Sigur Ros' 'All Alright' was one of the superb songs played on the new drama Dexter: New Blood yesterday — Dexter: New Blood, Episode 1, "Cold Snap", which aired on November 7th, 2021.
The song was played as Dexter walks up to the white deer. The deer he has avoided killing for so long, as it felt like a symbol of his somewhat tenuous hold on humanity.
Sigur Ros's gorgeous 'All Alright' is from the band's fifth studio album With a Buzz in Our Ears We Play Endlessly (akaMeð suð í eyrum við spilum endalaust in Icelandic), and was the band's first album to include an English-language song.
The aforementioned 'All Alright'.
The beautiful track is a slow, sad, minimalistic, piano-driven song with melancholic vocals and a somber feel.
And, if you feel as though you have heard 'All Alright' before, it was that gorgeous song the selkie was singing in the Neil Jordan film Ondine. Yep, that one.
The Sigur Ros album With a Buzz in Our Ears We Play Endlessly, although featuring music quite different and more folk-oriented than what they had released in the past, was a worldwide hit for the indie Icelandic band.
It charted in more than 20 countries, with a #4 spot in Belgium and Ireland, and in the fifth spot on the UK Albums chart. The album was also certified Gold in the UK and Belgium.
Listen to Sigur Ros's 'All Alright' from the Dexter: New Blood soundtrack in the video, and on their With a Buzz in Our Ears We Play Endlessly album.
Although 'All Alright' is a stand out on the album, do listen to all of it as it is stunning.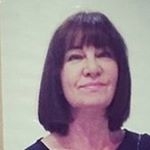 Latest posts by Michelle Topham
(see all)