Listen to the Sigur Ross song 'Sæglópur' and remember when Tom Curry finds his Queen
The Icelandic avant rock band Sigur Ros song 'Sæglópur' is featured in the new superhero movie Aquaman, and it could not be more perfect for the scene it illustrated. Played as it was as the love story of Queen Atlanna and Thomas Curry begins.
'Sæglópur' is from the band's fourth 2006 studio album Taak ("Thanks" in Icelandic). 'Sæglópur' itself is Icelandic for 'lost seafarer' or 'lost at sea'.
Unlike most of Sigur Ros's songs, 'Sæglópur' is sung in a mixture of Icelandic and Hopelandic, a language the band created themselves.
The song is gorgeously ethereal, featuring the lovely falsetto vocals of band frontman 'Jónsi' Birgisson and a powerful and massively climactic melody.
The music video for 'Sæglópur' features a drowning child being dragged down into the depths of the ocean, and entangled in weeds. Until a diver appears and pulls the child out of the icy depths.
Aquaman itself has not yet even been released in the United States, but has already grossed over $250 million in global box office receipts.
Let's just say this DC Films movie is going to be huge!
You can listen to the Sigur Ross song 'Sæglópur' in the official music video below, as well as hear the album Taak in its entirety in the Spotify widget below that.
Related: Listen to Skylar Gray's 'Everything I Need' from Aquaman — it's gorgeous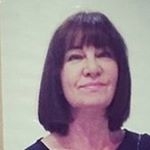 Latest posts by Michelle Topham
(see all)