As the medical drama Grey's Anatomy drags on as a series that should have been axed a couple of seasons ago, it has at least continued on with its reputation of featuring superb contemporary music on its soundtrack.
Take the inclusion of the Icelandic indie post rock band Sigur Ros's 'Starálfur' on last night's episode of the series — Grey's Anatomy, Season 17, Episode 9, "In My Life" — which aired on March 25th, 2021 during the end montage.
Sigur Ros's 'Starálfur' is from the Reykjavik based band's sophomore studio album Ágætis byrjun, which was released in 1999 via the Fat Cat record label.
It not only hit the top of the charts in Iceland, sitting there for several weeks, it also introduced the indie Icelandic band to the rest of the world, giving them the breakthrough they needed to gain an international audience.
Ágætis byrjun eventually sold more than 10,000 copies in Iceland, causing it to be certified Platinum. An astounding feat for a band from a country with a population of only around 360,000.
The album charted in France, Belgium, Scotland, Germany, Spain and Switzerland. It was also certified Gold in the United Kingdom.
Listen to Sigur Ros's 'Starálfur' as heard on last night's Grey's Anatomy in both the video below and on the band's sophomore album.
Sigur Ros, by the way, does not sing in Icelandic but in a made up language, so don't expect to understand the lyrics.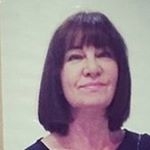 Latest posts by Michelle Topham
(see all)