Simon & Garfunkel's 'The Sound of Silence' was the first song played on the new Netflix series Painkiller right at the beginning of the first episode as Richard is woken up to the sound of smoke alarms going off in his house.
The song continues playing as he goes around the house hitting the alarms with the end of a broom handle.
Simon & Garfunkel's 'The Sound of Silence' first came out in October, 1964 on the duo's debut studio album Wednesday Morning, 3 A.M. as 'The Sounds of Silence' and was an eventual hit for the American duo.
Interestingly, however, the song's success was over a few years — from 1965 to 1968 — when the song charted in various countries including Austria, the United Kingdom, Belgium, Australia, South Africa and Spain.
In the United States, 'The Sound of Silence' eventually ended up at #1 on both the Billboard Hot 100 chart and the Cash Box Top 100.
Upon its initial release, however, both the song and the album it was released on — Wednesday Morning, 3 A.M. — were not successful.
To the point that it caused the duo to break up, and Paul Simon to move to London to pursue a solo career.
A year later, however, one radio DJ in the U.S. began to play 'The Sound of Silence' on his radio show with the song becoming popular with college students because of it.
By early 1966, the song had gone on from there to hit #1 on the Billboard Hot 100 and, from there, it is history as Simon & Garfunkel eventually reunited and went on to produce and release some of America's most well-known and most beloved songs.
Listen to Simon & Garfunkel's 'The Sound of Silence' as heard on the first episode of Painkiller this week in the video and from the duo's Wednesday Morning, 3 A.M. album via Spotify.
Painkiller, which follows the opioid crises in the United States, is now streaming via Netflix.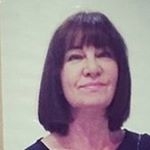 Latest posts by Michelle Topham
(see all)