Just like the previous two seasons, the latest episode of the Reservation Dogs drama features some superb music on each episode's soundtrack.
Songs like American indie singer songwriter Simon Joyner's 'You Got Under My Skin', which was one of the tracks played on Reservation Dogs this week — Reservation Dogs, Season 3, Episode 7, "Wahoo!"
The song was heard over the episode's end credits right after Cookie's friends Rita, Bev, and Natalie are on the bridge saying their goodbyes to her, and as Rita tells her friends "I think I'm going to take that job".
The song then plays over the end credits.
When did Simon Joyner's 'You Got Under My Skin' come out?
Omaha, Nebraska native Simon Joyner's 'You Got Under My Skin' was released in 2014 as a single, and then appeared on the singer's 13th studio album Grass, Branch and Bone a year later.
It is a standout song of standout songs on the indie musician's album.
Joyner, who is named after Paul Simon, got his start in the music industry in 1992 and has been releasing new music ever since.
During his decades-long career, the singer has recorded more than 15 full-length albums, almost a dozen live albums, several compilation albums and many EPs and singles.
And, while the indie musician has never hit the big time, he has garnered a very loyal folllowing and been named as a music influence of such luminaries as Beck, Kevin Morby and Gillian Welch.
Listen to Simon Joyner's 'You Got Under My Skin' as played on this week's Reservation Dogs in the video below, and from the singer's Grass, Branch and Bone album via Spotify.
There is also a cool live version of the song Joyner performed in Bloomington, Indiana in 2019 that is also worth a watch down there as well.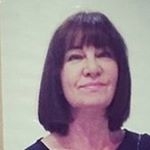 Latest posts by Michelle Topham
(see all)