The critically acclaimed HBO drama series Big Little Lies kicked off its second season on June 9th with an astounding array of songs featured on the soundtrack of the first episode — Season 2, Episode 1, "What Have They Done?".
Sinead O'Connor's 'All Apologies' is one that stood out on the Big Little Lies season kickoff, however. That track was played as we see Jane sitting in her room sketching.
The song, of course, is O'Connor's cover of the Nirvana original.
The Irish singer songwriter recorded the track in 1994 for her fourth studio album Universal Mother. O'Connor's release is a version that is much softer, more halting, more gentle and actually somewhat creepier than the harder Kurt Cobain-penned original.
The track was released a few months after Nirvana lead singer, and the song's composer, Kurt Cobain's death from a self-inflicted shotgun to the head.
O'Connor has never said whether she intended to cover the track before Cobain's death, or if it was decided upon as a tribute to the late 27-year-old artist.
Chances are she felt a kinship with the troubled American musician, however, as she has also seemed to struggle throughout her career when it comes to being in the public eye.

Listen to Sinead O'Connor's 'All Apologies' as featured on Big Little Lies in the original music video for the song above. You can also hear the classic Kurt Cobain version of the song in his iconic MTV Unplugged performance of it below.
And remember to check out the album version on O'Connor's Universal Mother, which is available in its entirety in the Spotify widget below that and, of course, Nirvana's original version on the 20th Anniversary Remaster of their album In Utero in its entirety as well.
Related: Watch Sinead O'Connor perform 'Take Me To Church' live on Later…with Jools Holland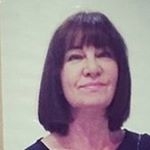 Latest posts by Michelle Topham
(see all)