Swedish heavy metal band Sister Sin's 'Fight Song' was one of a stellar list of songs played on this week's episode of the superhero series Peacemaker yesterday — Peacemaker, Season 1, Episode 5, "Monkey Dory".
The song was heard at the beginning of the episode as Peacemaker et al are in the truck.
And yep, that banging track was absolutely perfect for the sensibility of this popular superhero series with its "Fuck you" beginning lyrics and ensuing massive attitude.
Sister Sin's 'Fight Song' came out in 2012 on the band's fourth studio album Now and Forever.
It also showed up on the Netflix series Cobra Kai last year, giving the track a new lease of life. A lease of life it should also have extended again this month as Peacemaker showcases the track for even more first-time fans to hear.
Sister Sin was founded in Gothenburg, Sweden in 2002 and,  in the ensuing decade-plus released five albums, an EP and nine singles before disbanding in 2015.
But…to the delight of Sister Sin fans, the band got back together in 2019 and has been planning a new tour.
A tour that, of course, had to be put off due to the current governmental lunacy over Covid worldwide, regardless of the virus's 99.5% survival rate.
Sister Sin does have concerts coming up this year in Sweden, though, if you happen to be there, because that country is one of the few on the planet whose government largely dealt with Covid with common sense.
Listen to Sister Sin's 'Fight Song' from last night's Peacemaker on the track's music video, and on the band's Now and Forever album.
You will also find more songs from Peacemaker on Leo Sigh.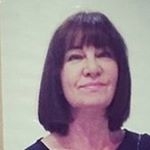 Latest posts by Michelle Topham
(see all)