Remember that fabulous Slade track 'Get Down and Get With It'?
Well, it showed up right at the beginning of the new episode of the Epix drama series Pennyworth last night — Pennyworth, Season 1, Episode 5, "Shirley Bassey".
Slade's 'Get Down and Get With It' was the first major hit for the British rock band. The band recorded it in just one take, and released the track in early 1971.
The song gave the band their first UK chart appearance soon after when it hit the number 16 spot on the singles chart. (And yes, it does have some similarities to The Beatles 'Twist and Shout').
Little Richard, Bobby Marchan and Slade and the business of 'Get Down and Get With It'
Interestingly, however, Slade's success didn't come with zero problems.
That's because, when they first released the single in May, 1971, they originally attributed the song to Little Richard.
Unfortunately, Little Richard had only released his own version of the track, but the song itself had been written three years prior to his 1967 cover by R&B singer songwriter Bobby Marchan.
As Slade's 'Get Down and Get With It' started to do well, they were contacted by Marchan's publishers.
The British rock band then had to re-issue the single, this time crediting Marchan as the writer, and with the new title of 'Get Down with It' — Marchan's original title.
Listen to Slade's 'Get Down and Get With It' in the video below. It was filmed in 1972 during a live appearance the rock band made to a long-defunct British music show called 2G's and the Pop People.
You can also listen to it on the Slade album Beginnings/Play It Loud, which is a re-issue of the band's first two albums. You'll find that in the Spotify widget below.
Related reading: More information on Leo Sigh about hundreds of songs from TV series and movies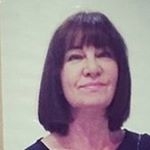 Latest posts by Michelle Topham
(see all)