One of the most prolific artists when it comes to contributing music to 'Grey's Anatomy'  is Sleeping At Last. The Illinois-based singer-songwriter has had so many songs appear on 'Grey's Anatomy' episodes it's hard to keep count.
Sleeping At Last's latest song to feature on 'Grey's Anatomy' was a track called 'Anger', which appeared on the show on Thursday night — March 23, 2017, "Season 13, Episode 17, "Until I Hear From You".
The track was played in the montage when Amelia walks away from Owen, Meredith and Diane play with the kids, and Lewis holds Elsie's hand as they lie in bed sleeping.
Sleeping At Last, aka Ryan O'Neal, is not just a frequent contributor for 'Grey's Anatomy' either, he is also one of the most prolific artists around at the moment — period. He has released 25 EPs and six albums in the last 12 years with, at one point, new songs coming out almost weekly.
He has also had a huge number of songs featured on TV and movie soundtracks, including The Twilight Saga: Breaking Dawn – Part 1 and the TV series Private Practice and Jane the Virgin.
But it is 'Grey's Anatomy' where Sleeping At Last's work really seems to be loved, with songs showing up on the show every few weeks. In recent months alone, You Wouldn't Like Me, Faith, 'Touch', and 'As Long As You Love Me' have all appeared on various episodes of the long-running series.
As for this week's 'Grey's Anatomy' featured Sleeping At Last song, 'Anger' is from his four-track Atlas: Emotions EP, which you can currently buy on all major music sites. He also goes into depth about why he wrote the song on his website.
Listen to it below. It really is beautiful.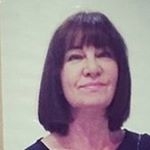 Latest posts by Michelle Topham
(see all)