Sleeping At Last's 'As Long As You Love Me' was featured on Grey's Anatomy on November 19th (Season 12, Episode 8 – "Things We Lost In The Fire"). And it's a song sung by a singer whose voice will haunt you, and make you remember all those sad things that have happened in your life.
As for Sleeping At Last, this singer has an interesting story. His name is Ryan O'Neal, he's from Wheaton, Illinois and he originally founded the band with two other members — his brother Chad O'Neal and bassist Dan Perdue. After a couple of years, however, both Chad and Dan left the band leaving Ryan alone.
But, instead of dumping the band's name O'Neal decided to adopt it as his moniker for his solo career.
And that has definitely paid off as, since the break up, O'Neal's songs have featured in 'The Twilight Saga: Breaking Dawn – Part 1′, the trailer for 'The Fault In Our Stars', an episode of 'The Astronauts Wives Club', two previous cover songs in 'Grey's Anatomy', the entire soundtrack for the upcoming movie 'Many Beautiful Things' and now yet another song on 'Grey's Anatomy' with this melancholy cover of the Backstreet Boys' 'As Long As You Love Me'.
Listen to Sleeping At Last's 'As Long As You Love Me' in the audio video below. And if you love it as much as I do, you can pick it up on all major digital music platforms.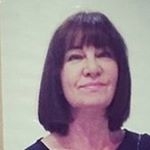 Latest posts by Michelle Topham
(see all)