Sleeping at Last's 'Atlas: Eight' from Grey's Anatomy is gorgeous
There is nobody else that has had a larger number of songs featured on Grey's Anatomy than indie artist Sleeping at Last.
His music shows up on Grey's Anatomy every month or two, and every single piece the music supervisor of the popular medical drama chooses for a scene is superb.
Take Sleeping at Last's 'Atlas: Eight', the latest track to be featured on the show — Season 15, Episode 21, "Good Shepherd".
That song was played as Link and Amelia discover a problem during Jonah's surgery, but continue on with it, and as Link, Amelia and Brady wait for Jonah to wake up once the surgery is over.
Sleeping at Last's gorgeous 'Atlas: Eight'
Sleeping at Last's 'Atlas: Eight' was released earlier this year. It was independently released by the prolific Illinois-based singer songwriter and multi-instrumentalist.
As for Sleeping at Last, it is the name of the music project musician Ryan O'Neal has been recording under since 1999.
Sleeping at Last originally started life as a band, as a trio with O'Neal's brother Chad and bassist Dan Perdue. Both of them left the band in 2008, however, and Ryan decided to continue on as a solo musician but still keep the name.
Since then, he has carved out a very successful career for himself, with much of his music being featured on a plethora of TV shows and movies. At the same time, O'Neal has managed to keep his independence, and so he still releases his own music.
Listen to Sleeping at Last's 'Atlas: Eight', in the Spotify widget below. A truly heart-wrenching and beautiful song that will stay with you long after the track abruptly ends.
You will find much more of his stunning music on Sleeping at Last's website, and information about a huge number of songs featured on Grey's Anatomy here.
Related Reading: Sleeping at Last's 'When It Don't Come Easy' was featured on Grey's Anatomy and it is so lovely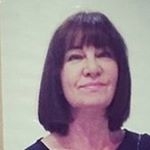 Latest posts by Michelle Topham
(see all)