Every time I hear a new Sleeping At Last track, I am never disappointed. And that is no different today with the release of Sleeping At Last's latest song 'Atlas: Sorrow'. A song that is incredibly sad and, with the mournful cello and violins, really will just knife you right in the heart.
And Sleeping At Last knows that, of course, because according to the artist, "If you've heard any of my music, it will come as no surprise that I love sad songs. Always have and probably always will. When it came time to write a song for the emotion, Sorrow, I felt very at home. I wouldn't consider myself a very sad person, and I'm certainly not a fan of heartbreak, but I think it's the vulnerability of sad songs that I've always been drawn to.
To have a broken heart and open it up enough to let others in – that is such a beautiful and truthful lens to create something through."
So, yes, he knows how incredibly sad this song is. But oh so beautiful.
As for the lyrics, what kind of heart do you have to have to write something this touching?
It feels like falling, it feels like rain. Like losing my balance again and again. It once was so easy; breathe in. breathe out. But at the foot of this mountain, I only see clouds.
I feel out of focus, or at least indisposed as this strange weather pattern inside me takes hold. Each brave step forward, I take three steps behind. It's mind over matter – matter over mind.
Now, listen to Sleeping At Last's 'Atlas: Sorrow' below. Simply gorgeous. You can, of course, pick it up on all major digital music sites.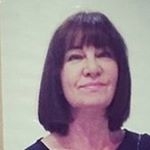 Latest posts by Michelle Topham
(see all)