American singer songwriter Sleeping at Last has produced some gorgeous cover songs in the last few years.
One of his prettiest by far though is his cover of Bob Dylan's 'Make You Feel My Love', which was featured on the latest episode of Station 19 this week — Station 19, Season 3, Episode 12 "I'll Be Seeing You".
And it is another incredibly sad, and heart-wrenchingly plaintive Sleeping at Last cover. A cover of a song few artists could manage to make sound even more sad than the original.
But he does.
The song was played on Station 19 as the firefighters leave the building and as we hear the bells ringing for Pruitt Herrera (Miguel Sandoval) after his death in the fire at the storage facility.
'Make You Feel My Love' was originally written by Bob Dylan for his 30th studio album Time Out of Mind, which was released in 1997.
Interestingly, however, Billy Joel actually released his version of the song before Dylan, making it the first time 'Make You Feel My Love' was available to the general public.
Since then, other successful covers of 'Make You Feel My Love' have been released by artists like Kelly Clarkson, Bryan Ferry, Garth Brooks, Pink, Sarah Maclaine, Neil Diamond, Trisha Yearwood, Shawn Colvin, Ed Sheeran and this version by Sleeping at Last.
His cover of the song appeared on his 2016 album Covers, Vol 2.
Listen to his lovely version of the song below and, of course, check out the Bob Dylan original on his album Time Out of Mind below that.
Related reading: Sleeping at Last has also had a huge number of other songs featured on series like Grey's Anatomy — check them out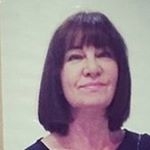 Latest posts by Michelle Topham
(see all)