Listen to Sleeping At Last's 'Smell' and watch the simple but so beautiful video
When I hit my YouTube feed and see another music video from the incredibly prolific American singer songwriter Sleeping At Last, it honestly makes a huge part of my day.
After all, it is pretty much guaranteed everything Sleeping At Last releases is beautiful, sad and addictive.
Today's new music video from Sleeping At Last, aka Ryan O'Neal, is no different. It is a video for a sweetly sad song called 'Smell'.
A song with lyrics that do just what they always do coming from this incredibly emotional songwriter. They melt their way into our long hidden emotions, and then refuse to leave.
But before long, the wind swells in.
I started a fight I could never win,
But I will hold on as long as I can.
It vanishes against my will
The light goes out, my heart goes still,
And just like that, I believe in ghosts.
Time and space are at my back
Performing disappearing acts,
But now I can't escape the smell of smoke
'Smell' is from Sleeping At Last's 2016 EP Atlas: Senses. A song that has been laid over a video by Ashley Kiczek. A video that is really quite beautiful filmed as it was from the back of a beautiful pond, with gushing water, luscious greenery and flowers, while passers-by stop to take photographs.
A video Sleeping At Last explains is "A tiny, simple and hypnotizing video accompaniment to my songs. Rather than seeing a static image, I loved the idea of having a visual to get lost in while listening."
Listen to Sleeping At Last's 'Smell' in the micro music video below, and do spend the time to watch the video as well. It is a lovely captured in time moment that will add something quite lovely to your day.
If you love what you hear, and you would have to be dead inside not to, you can listen to Sleeping At Last's album Atlas: Senses in its entirety on Spotify.
Related: Sleeping At Last's 'Emphasis' is one of the loveliest songs you will ever hear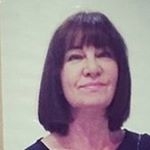 Latest posts by Michelle Topham
(see all)