Indie singer songwriter Sleeping At Last had his 9,545th song featured on Grey's Anatomy this week.
Okay, maybe not not that many songs, but a heckuva lot as Sleeping At Last, aka Ryan O'Neal, really is Grey's Anatomy's favorite artist. (You can find a lot more of his Grey's Anatomy featured songs here).
This week's featured song is Sleeping At Last's 'Someone To Watch Over Me'.
The song was played on Season 15, Episode 2, "Broken Together", which aired on Thursday, September 27th, 2018 as one of a two-part season opener.
It was played as Meredith and Maggie tell Cece that Nisha died, as the surgery team waits for the chamber to re-pressurize and as Qaudri is finally able to catch the dog.
Who wrote the song?
'Someone To Watch Over Me' is Sleeping At Last's cover version of the classic George and Ira Gershwin song.
First released in 1926 for the musical Oh, Kay!, and originally sung by Gertrude Lawrence, it has been covered by a huge number of more contemporary artists since.
Notable cover artists include Ella Fitzgerald, Julie Andrews, Frank Sinatra, Susan Boyle, Audra McDonald, Sting, Amy Winehouse and Lady Gaga.
There is also a fascinatingly huge amount of information about the history of the song on The Great American Song Book website, if you are interested in learning more. After all, it is one of the most well-known songs ever written and recorded.
Listen to Sleeping At Last's 'Someone To Watch Over Me' in the video below.
You can also listen to the song in the Spotify widget below that, and buy it on all major music distribution sites.
And, if you are interested in the original Gertrude Lawrence version, that song, which was recorded in 1927, is down there as well.
Related: Sleeping At Last's cover of 'Everywhere I Go' from Grey's Anatomy is gorgeous…and sad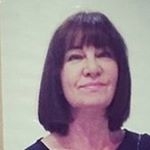 Latest posts by Michelle Topham
(see all)