I am obsessed with Sleeping At Last, an alternative rock, baroque pop musician (real name Ryan O'Neal), who produces the most beautiful music, and whose work often appears on the soundtracks of movies and TV shows.
This week, Sleeping At Last's 'Touch' was featured on Grey's Anatomy (Season 12, Episode 11 – "Unbreak My Heart") (boy, doesn't that show use the best music on their soundtracks?) and, yes, as usual it was beautiful.
'Touch' is from Sleeping At Last's Atlas: Year Two. A 25-track album of all new songs that are being released throughout 2015-2016. You can order it on his website, and get access to the songs as they become available.
Meanwhile, listen to 'Touch' below. Lovely, isn't it?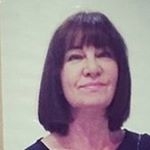 Latest posts by Michelle Topham
(see all)