American solo ambient music project Slow Meadow's 'Hurricane' was played on last night's episode of the teen fantasy series Legacies — Legacies, Season 3, Episode 2, "Goodbyes Sure Do Suck".
'Hurricane' is from Slow Meadow's 11-track sophomore studio album Costero, which was released by the Houston, Texas based musician in 2017 via the indie music label Hammock Music.
On his YouTube channel, Slow Meadow, aka multi-instrumentalist Matt Kidd, explains his way of creating and releasing ambient music this way:
"(I) use the guitar, piano, synthesizers, and string arrangements to weave in and out of substantial neoclassical "pop" arrangements to whimsical textural soundscapes. A mixture of obsessive planning and instinctive improv, Slow Meadow sets the foreground and background of contemplative listening.

Seize the modest moments."
And I'll say.
Because, when you listen to Slow Meadow's 'Hurricane', no matter what kind of mood you might be in, those gorgeous strings, soft and sweet piano and beautiful melody will make you realize life really isn't so bad after all. (continue reading and listen to 'Hurricane' after the promo….)
Listen to The National's 'Light Years' from Legacies, Season 3, Episode 2
'Hurricane', by the way, is Slow Meadow's second song to be featured on a hit TV series after his song 'Some Familiar…' was licensed for play on the Western drama Longmire several years ago.
If he keeps producing stunning music like this, it is hardly likely to be his last.
Listen to Slow Meadow's 'Hurricane' in the video and on his album Costero. I also suggest you listen to the album's other tracks, as they are all equally as beautiful.
And, of course, you can grab his music on Bandcamp.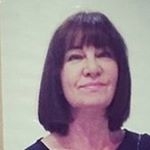 Latest posts by Michelle Topham
(see all)