The American indie rock band Smashing Pumpkins' 'Bullet with Butterfly Wings' was played on Yellowjackets this week – Yellowjackets, Season 2, Episode 8, "It Chooses".
The track begins to play after Natalie draws the Queen of Hearts and responds by telling Shauna she had better look her in the eye if she wants to kill her.
Then, as Shauna struggles to muster courage, Travis pushes Shauna and shouts at Natalie to "Run".
The song plays as Natalie is outside the cabin running for her life in the snow, and most of the group begins to chase after her.
Smashing Pumpkins' 'Bullet with Butterfly Wings' was released as the lead single from the Chicago-based indie band's third studio album Mellon Collie and the Infinite Sadness.
It almost immediately became known for its now iconic opening line "The world is a vampire", a line that is pretty appropriate for the events occuring in that Yellowjackets cabin, eh?
It became such a hit the track ended up becoming the Smashing Pumpkins' first Top 30 song in the United States, as it charted at #22 on the Billboard Hot 100, #2 on the Alternative Airplay chart and at #4 on the Mainstream Rock chart.
'Bullet with Butterfly Wings' also climbed high up charts in nine other countries, including to #20 on the UK Singles chart, and was eventually certified Silver in the UK and Gold in the United States.
Listen to Smashing Pumpkins' 'Bullet with Butterfly Wings' as heard in that freaky scene on this week's Yellowjackets down below.
You can also liste to the still incredibly cool track on its official music video.
Meanwhile the second season of Yellowjackets, which is now streaming on Showtime, is soon coming to an end, but a third season of the popular thriller has already been announced.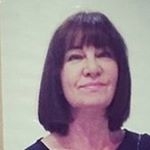 Latest posts by Michelle Topham
(see all)