The first episode of the second season of the hit drama Yellowjackets premiered on Showtime last night with, as you might expect, more of the excellent music on its soundtrack we have become used to listening to.
One of the tracks was The Smashing Pumpkins 'Drown', which showed up on Yellowjackets, Season 2, Episode 1, "Friends, Romans, Countrymen" as Jackie and Shauna are hanging out in the meat shack.
'Drown' was first released as one of the many superb tracks featured on the soundtrack of the 1992 Cameron Crowe movie Singles.
The song did not appear on a Pumpkins' album, however, until almost a decade later in 2001 when it showed up on the band's Rotten Apples compilation album.
That version was its edited edition at just over 4 minutes, as the original song was almost double that in length.
Pumpkins' lead singer Billy Corgan found the whole thing surrounding the release of 'Drown' more than a little annoying, as he and the other members of the band intended it to come out as a single back in 1992.
But, because of its use on the Singles soundtrack, according to Corgan, that's what killed the song.
Not an enormous catastrophe though, as 'Drown' has gone on to become a hugely popular Smashing Pumpkin's track, with almost 45 million plays on Spotify alone.
Listen to Smashing Pumpkins' 'Drown' as featured on the second season of Yellowjackets in the video, and on the indie band's Rotten Albums album.
It's still a banger of a song over 30 years since it first hit the airwaves.
Watch Season 2 of Yellowjackets on Showtime now.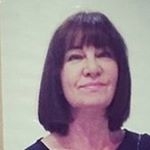 Latest posts by Michelle Topham
(see all)