The new Will Ferrell/Jamie Foxx film Strays got its U.S. release today to mixed reviews.
Although, from comments on social media, it appears moviegoers may be enjoying the film more than critics.
But, whether you end up enjoying the dog-themed film or not (I saw it this afternoon, it's a bit nasty, but freaking hilarious), you have to admit it does come with some cool music on its soundtrack.
Songs like the Strays end credits song — Snoop Dogg's 'Gz and Hustlas' — that, if you are a hip hop, gangsta rap fan, is probably already an old favorite.
When was Snoop Dogg's 'Gz and Hustlas' first released?
Snoop Dogg's 'Gz and Hustlas' came out on the American rapper's debut studio album Doggystyle, which was released in November, 1993 via the Death Row and Interscope record labels.
Despite music critic reviews being mixed when Doggystyle first came out, the album went on to hit #1 on the Billboard 200 in the U.S. after it sold almost 900,000 copies in the first week.
By 2015, Doggystyle had sold more than 11 million copies around the world, and went down in music history as one of the best hip hop albums ever released, as well as one of the most successful debuts for a hip hop artist.
As for Snoop Dogg's 'Gz and Hustlas', it is a catchy track that also features vocals from Nancy Fletcher.
Listen to 'Gz and Hustlas', which comes with a 'parental warning' due to its extreme lyrics, via the video and on Snoop Dogg's Doggystyle album below.
Strays stars Will Ferrell, Jamie Foxx, Will Forte, Isla Fisher, Randall Park, Harvey Guillén, Rob Riggle, Brett Gelman, Jamie Demetriou and Sofía Vergara.
After a couple of months delay, the film is now currently playing in over 3,000 movie theaters nationwide.
And no, as you will see from the trailer below, it is NOT a kids' movie. 🙂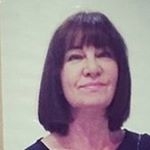 Latest posts by Michelle Topham
(see all)