The probably-familiar-to-every-viewer song 'So Long, Farewell' was the track being sung by the Richmond football team on Ted Lasso, Season 3, Episode 12, "So Long, Farewell" today as they wish Ted himself "Goodbye".
The episode that, of course, is the series finale.
At least as far as we know, and it certainly felt like it, eh?
The song, of course, was first made famous way way back in 1959 when it was sung by the Von Trapp children on the now legendary musical The Sound of Music.
In the case of this week's Ted Lasso, however, the song has a huge list of people performing it, and not just eight as it was when the Von Trapp's sung it.
According to the YouTube listing, the song 'So Long, Farewell' from Ted Lasso features:
Toheeb Jimoh, Kola Bokinni, Cristo Fernandez, Phil Dunster, Billy Harris, George Montagu, Tom Hendryk, Stephen Manas & Tom Howe) · Ted Lasso Cast · Billy Harris · Cristo Fernandez · George Montagu · Kola Bokinni · Phil Dunster · Stephen Manas · Toheeb Jimoh · Tom Hendryk · Tom Howe.
Yikes, eh?
And yep, it has now been released as an official song on the popular comedy drama's Ted Lasso, Season 3 soundtrack. (See Spotify widget below)
Well, come on, it is pretty damned fabulous, and hella hilarious, so why wouldn't it be?
Listen to 'So Long, Farewell' from the series finale of Ted Lasso on the video and on the Spotify player.
Now I can get behind a remake of a Sound of Music song like that. How about you?
RELATED: Listen to many more songs from this season of Ted Lasso, and others, on Leo Sigh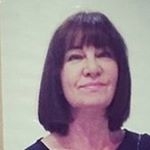 Latest posts by Michelle Topham
(see all)