American indie singer songwriter Soccer Mommy's 'Circle the Drain' was played on the soundtrack of the latest episode of The Rookie last night — The Rookie, Season 5, Episode 10, "The List".
It was the song playing over the montage of last scenes as everyone is figuring out their relationships.
Soccer Mommy's 'Circle the Drain' was the lead single from the singer's sophomore studio album Color Theory, and was released in January, 2020 on the Loma Vista record label.
The lyrics of the song are about mental health and depression, which to some extent was mirrored in The Rookie's final scenes, as each character is trying to figure out things that will make their lives happier.
Whether that is deciding who to allow to bring up their child if they die, or starting a relationship with the person they like.
Because isn't that one of the best ways to cope with mental health issues? Changing your life so there's a chance you may just feel that little bit happier.
As for 'Circle the Drain', the song itself didn't chart in the U.S., but Soccer Mommy's Color Theory album did.
It charted at #7 on the U.S. Top Alternative Albums chart, and at #142 on the Billboard 200 chart.
The album also made it to #22 on the Top Rock Albums chart, and charted outside the U.S. on the Scottish Albums chart.
Listen to Soccer Mommy's 'Circle the Drain' as heard on The Rookie last night on her Color Theory album.
You can also hear the cool track in the song's official music video, which features the singer (aka Sophia Regina Allison) with her electric guitar performing the song out in the Palm Springs desert, while interspersed with people skateboarding.
It really does have the sweetest vocals.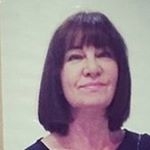 Latest posts by Michelle Topham
(see all)