English synth-pop duo Soft Cell's 'Tainted Love/Where Did Our Love Go' was one of the tracks featured on the latest season of The Handmaid's Tale last night — The Handmaid's Tale — Season 4, Episode 5, "Chicago".
The song was heard as June was doing the laundry.
Soft Cell's 'Tainted Love is a reworking of the original song by American singer Gloria Jones. The duo released it in mid-1981 as their second single.
'Tainted Love' was recorded at a slower tempo than the original version, and then transitioned into a cover of the Supremes song 'Where Did Our Love Go'.
Altogether, the songs gave the duo their still-to-this-day biggest hit, with the release eventually charting at #1 in six countries including the UK, and with high chart placings in a total of 15 countries.
It also stayed an enormous 43 weeks on the Billboard Hot 100 chart in the United States, with its highest ranking at #8.
As of 2021, Soft Cell's 'Tainted Love/Where Did Our Love Go' is the second biggest-selling single for all of 1981.
As for Soft Cell, aka vocalist Marc Almond and instrumentalist David Ball, while the pair have broken up several times, they reunited for the most recent time in 2018 and say they remain committed to recording and performing together.
Listen to Soft Cell's 'Tainted Love/Where Did Our Love Go' as heard on The Handmaid's Tale in the song's typically 80s music video, which features a vest-clad man dancing with sparkling apparitions while Almond is up in the heavens singing.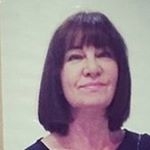 Latest posts by Michelle Topham
(see all)