London-based duo Solomon Grey's 'Home' was featured on the latest episode of Power last night — Power, Season 6, Episode 8, "Deal with the Devil" (aired on Sunday, 13th October, 2019).
The track was heard as Tommy sees LaKeisha is on the floor dead after being shot in the head, and as he tells Cash to not leave the car.
Solomon Grey's 'Home' has also previously been featured on How To Get Away with Murder and Animal Kingdom.
Solomon Grey is the music project of musicians Tom Kingston and Joe Wilson. A project that combines classical music with more contemporary electronica.
The pair first got their musical inspiration from writing in isolation on the West Coast of Ireland, and then later at a farm in rural Australia where their first album was written.
On their return to the UK, however, Solomon Grey's music was discovered by BBC radio and then BBC TV.
After being awarded projects to write music for Tourism Ireland, Sky and CHI, the duo were commissioned to score the BBC adaptation of JK Rowling's The Casual Vacancy, the soundtrack for the BBC series Back To Life, and for the BBC One drama series The Last Post.
In the last three years, the duo has also released two studio albums — the self-titled Solomon Grey in 2016 and Human Music last year.
Solomon Grey's 'Home' is currently available for purchase on the limited edition Human Remix vinyl.
You can also listen to Solomon Grey's 'Home' in the official audio video below, and in the Spotify widget below that.
You can keep up-to-date with the duo's latest news, music and tour dates on their website.
Related reading: Listen to EMI's 'Creepin" from Power, Season 8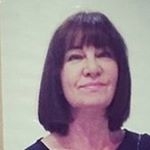 Latest posts by Michelle Topham
(see all)