The Sonny & Cher track 'I Got You Babe' showed up on Ted Lasso last night — Ted Lasso, Season 2, Episode 7, "Headspace".
The song was played over the opening scene.
Sonny & Cher's 'I Got You Babe' was the lead single from their debut studio album Look at Us, which was released in mid-1965 via ATCO Records.
At the time of its release, 'I Got You Babe' was a big hit for the then-married couple.
It charted in almost 20 countries, and made it to the top spot in the U.S., the UK, New Zealand and Canada.
The track was ultimately certified Gold in the United States and Silver in the UK, and became one of the most recognizable and most iconic pop songs from the 1960s.
The track has also shown up on many hit TV series, including The Big Bang Theory, ER, Young Sheldon, The Wonder Years, Happy Endings, The Muppets and was extensively used throughout the movie Groundhog Day.
Listen to Sonny & Cher's 'I Got You Babe' from last night's Ted Lasso on their album Look at Us down below.
There is also a quite sweet live performance the duo gave in 1987 on Letterman you should also watch. Sadly, it was their last live performance together as Sonny died in a ski accident just two months later.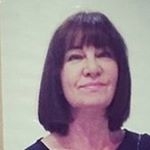 Latest posts by Michelle Topham
(see all)