The Australian indie folk trio Sons of the East's 'It Must Be Luck' was heard on the soundtrack of Virgin River this month — Virgin River, Season 5, Episode 4, "Never Gonna Be The Same".
The song began playing as Doc picks up the wedding photo of himself and Hope, and smiles wistfully at it. He then blinks, and Hope's face is obscured in shadow.
'It Must Be Luck' continues to play as Doc puts the photo down as Hope arrives in the room and asks how his day went.
He tells her it was "one of the best, and one of the worst days that I've had in a long time". She tells him her's was too.
When was Sons of the East's 'It Must Be Luck' released?
Sons of the East released the lovely track as a single in April, 2019.
It then came out on the trio's six-track third self-released EP Burn Right Through a month later.
The sweetly mellow song has been called "the perfect love song" as it talks about a man meeting someone and his life immediately changing, with lyrics like:
Everything can change in a momentI was on a road going nowhereMaybe we were crazy or just drunkBut you filled the air into my lungs
Listen to Sons of the East's 'It Must Be Luck' from the new season of Virgin River in the song's official music video featuring the trio performing the song live, as well as via their Burn Right Through EP.
Meanwhile, every episode of Season 5 of Virgin River, along with the first four seasons, is now on Netflix.
And yes, the family drama has already been greenlit for a Season 6.
RELATED: Listen to many more songs from the superb Virgin River soundtrack here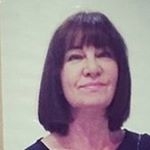 Latest posts by Michelle Topham
(see all)