The Belgian indie electronic band Soulwax's 'Do You Want to Get Into Trouble?' was played at the beginning of the newest episode of Gotham Knights this week — Gotham Knights, Season 1, Episode 4, "Of Butchers and Betrayals".
The track was heard on the episode as we see Duela riding around the room on a scooter while Turner and Carrie (Robin) are researching the death of Alan Wayne.
Advertising
Cullen then shows up with a huge barely-touched sheet cake he has swiped from the teacher's lounge, and asks everyone if they want cake.
Because, obviously, he doesn't care if he gets into trouble at all, eh?
Soulwax's 'Do You Want to Get Into Trouble?' was released in 2017 as the lead single from the duo's fourth studio album From Deewee.
A synth pop album that came out on the PIAS Recordings record label, and was notable for the entire 48-minute 12-track album being recorded in one continuous take.
Upon release, From Deewee charted at #1 in Belgium, as well as on charts in Switzerland and the Netherlands.
Advertising
Listen to Soulwax's 'Do You Want to Get Into Trouble?' as heard at the beginning of last night's Gotham Knights episode in the video, and on the Belgian duo's From Deewee album.
The first season of Gotham Knights is now streaming via The CW.
If you are enjoying the music on Gotham Knights, you can also hear more of it on Leo Sigh.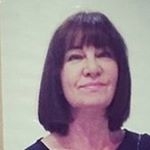 Latest posts by Michelle Topham
(see all)