The classic Soundgarden track 'Black Hole Sun' was featured on The Blacklist this week — The Blacklist, Season 7, Episode 17, "Brothers" (aired on May 1st, 2020).
The song was heard during Ressler's flashbacks.
Soundgarden's 'Black Hole Sun' was written by the band's late lead singer Chris Cornell and is from the band's fourth studio album Superunknown.
Released in 1994, the track is Soundgarden's most famous song. It was in the #1 spot on Billboard's Mainstream Rock Tracks chart for almost two months, and won a Grammy Award the following year for Best Hard Rock Performance.
'Black Hole Sun' also charted in 15 countries, including the United Kingdom and the United States. It hit the top spot in Iceland and the U.S. It was certified Gold in Australia and Platinum in the U.K.
The official music video for 'Black Hole Sun' was released the same year and is of the band playing the track deadpan while interspersed with shots of a creepily weird surrealistic version of a typical American neighborhood with overly happy people.
People who eventually disappear when the sun suddenly turns into a black hole and sucks up everything in its path.
Listen to Soundgarden's 'Black Hole Sun' as featured on The Blacklist in both that official music video and on the Deluxe version of their album Superunknown in the Spotify player below.
As for The Blacklist, there are two more episodes left to air in Season 7.
It has already been renewed for its eighth season.
Related music: Marilyn Manson's 'Killing Strangers' was a welcome addition to The Blacklist soundtrack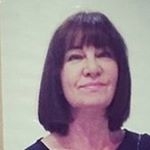 Latest posts by Michelle Topham
(see all)