Yet another superhero kicked off this month with the premiere of The CW's Naomi, based on the DC Comics character of the same name.
The series itself is getting positive reviews from both critics and fans, not just for the drama but also for the music used on its soundtrack.
Take Soundsci's' 'Soundsational', that fabulous old-style rap song that showed up on this week's episode of the series — Naomi, Season 1, Episode 3, "Zero to Sixty".
That track was played in the scene where Naomi is admitting to Dee she screwed up, as she went to get the translation key and she and Annabelle were almost killed as a result.
Soundsci's 'Soundsational' is the sixth track and the title track of the 1990s supergroup's 2013 album.
It was the debut album for the group, and followed on from their hit EP Dig for Victory, which was released four years previously.
Yes, it does take the group a while to get their music out but, when they do, it is pretty damned fine.
Soundsci, by the way, is MCs Audessey from MassInfluence, U-George  from Hemisphere, and Oxygen from Sputnik Brown. Producers Jonny Cuba and Ollie Teeba also joined the line up.
Listen to Soundsci's 'Soundsational' from last night's Naomi on their debut album and in the vid.
And I do recommend you listen to the whole album if you enjoyed 'Soundsational', as there are other hella good tracks on it as well.
Naomi stars Kaci Walfall in the title role, and is currently streaming on The CW.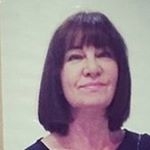 Latest posts by Michelle Topham
(see all)