British indie rock band Spacehog's 'In the Meantime' was played on this week's episode of Quantum Leap last night — Quantum Leap, Season 1, Episode 10, "Paging Dr. Song".
The song was heard during 1994 as Ben is telling Addison about being in the parking lot and delivering a baby, and as Addison tells Ben that, as Alexandra Tomkinson, he must now save three lives after a train crash.
Spacehog's 'In the Meantime' is the indie band's most well-known song.
Released in 1995 as a single from their debut studio album Resident Alien, it was a hit in the United States, Canada, Australia and Europe.
In the U.S., it skyrocketed to #1 on the Mainstream Rock chart, and to # 2 on the Alternative Airplay chart. It also made it to #32 on the Billboard Hot 100.
'In the Meantime' also charted high in Germany, Iceland, Scotland and Sweden.
The song was just as successful in Spacehog's native UK, 'In the Meantime' charted at #1 on the Rock and Metal chart, as well as at #29 on the UK Singles chart.
The song was written by the band's lead singer Roylston Langdon as a way to tell people, whatever you have to do to accept yourself, it's all absolutely fine.
Listen to Spacehog's 'In the Meantime' as heard on Quantum Leap's Resident Alien album,  and in the song's music video.
Watch the first season of Quantum Leap via NBC.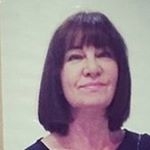 Latest posts by Michelle Topham
(see all)