Megan and Isabella dance to Spice Girls' 'Spice Up Your Life' on Cruel Summer
The British girl group Spice Girls' 'Spice Up Your Life' was that song playing at the beginning of Cruel Summer this week as Megan is watching music videos on TV, then Isabella arrives with the letter from the University of Washington   — Cruel Summer, Season 2, Episode 1, "Welcome to Chatham"
The dance pop song continues playing on the TV as she learns she has been accepted to the University, and won the Gates Scholarship, and then as the girls begin to dance to the song in excitement at the news.
Spice Girls' 'Spice Up Your Life' was released by the popular girl group in 1997 on their second studio album Spiceworld, and as the lead single from the album.
The song went on to become something of a 'girl power' anthem for women around the world.
Spice Girls have worldwide success with 'Spice Up Your Life'
While critics did not particularly care for the song, fans certainly did as it quickly became a huge worldwide success.
So much so, Spice Girls' 'Spice Up Your Life' made it to #1 on charts in the UK, Scotland, Romania, Hungary, and Iceland , and into the Top 10 in 17 other countries including the United States.
In the U.S., 'Spice Up Your Life' hit five charts with its highest showing at #4 on the Dance Club Songs chart, as well as at #18 on the prestigious Billboard Hot 100.
The track spawned a slew of remixes and extended mixes, and has since gone onto become one of the Spice Girls' most popular songs.
Listen to Spice Girls' 'Spice Up Your Life' as heard at the beginning of Cruel Summer this week in the song's music video, and on their Spiceworld album.
Or, if you like to own your own music, you can add the girls Spiceworld album to your collection in a number of different formats, including vinyl, via the usual online music platforms.
Sure, it may be cheesy, but it is still a helluva cool dance track.
With two episodes out so far, you can start watching the second season of Cruel Summer via Freeform now.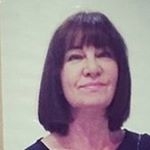 Latest posts by Michelle Topham
(see all)