British space rock band Spiritualized's 'I'm Your Man' was one of the tracks featured on Ted Lasso this week — Ted Lasso, Season 2, Episode 7, "Headspace".
The track is from the band's latest studio album And Nothing Hurt, their eighth, which was released in 2018 via the Fat Possum and Bella Union record labels.
The album was the band's first full-length release in more than six years, with 'I'm Your Man' the first single from it.
'I'm Your Man' also spawned an official music video directed by  producer Juliette Larthe — her first.
It has lead singer Jason Pierce, aka J. Spaceman, in a classic 1960s car wearing a spacesuit and driving around the California desert stopping off at various abandoned places.
The footage is muted and hazy and feels sparse, desolate and quite sad, which suits that melancholic song perfectly.
Listen to Spiritualized's 'I'm Your Man' from this week's episode of Ted Lasso in that music video, as well as on the band's album And Nothing Hurt.
The second season of Ted Lasso is streaming on Apple TV+ now.
Meanwhile, the football-themed drama has been so incredibly popular, not only in the United States but around the world, a Season 3 has already been greenlit.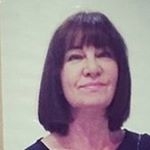 Latest posts by Michelle Topham
(see all)