The now-defunct English blues rock band Spooky Tooth's 'Something Got Into Your Life' was the track playing on The Winchesters last night as John tries to save Mary — The Winchesters, Season 1, Episode 3, "You're Lost Little Girl".
The track was not released during the years the band was originally together (1967-1974), but instead came out in 2014 via an extended version of the band's second studio album.
An album that was uninterestingly titled Spooky Two.
For critics who enjoyed Spooky Tooth's music, the original release of Spooky Two went down in history as the best album the band produced, with critics lauding its raw sound and the way the rock music was much more free flowing and authentic than their previous releases.
'Something Got Into Your Life' also appeared again on the 112-song Spooky Tooth: The Island Years, 1967-1974, which also came out in 2014.
Spooky Tooth itself remained recording and performing until 1974, with various band members, eventually leaving and joining or founding much more successful bands like Humble Pie, Mott the Hoople and Foreigner.
Listen to Spooky Tooth's 'Something Got Into Your Life' as heard on The Winchesters this week in the video, and on the extended version of the band's Spooky Two album.
The track is a typical 1970s-style rock song that, to some extent, is reminiscent of theme songs from "cool" films of the era.
The Winchesters, of course, is the prequel to the long-running fantasy horror series Supernatural, and tells the story of Dean and Sam Winchester's parents John and Mary.
The show is currently streaming on The CW.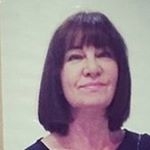 Latest posts by Michelle Topham
(see all)