American indie rock band Spoon's 'The Way We Get By' was played on the series finale of Shameless last night — Shameless, Season 11, Episode 12, "Father Frank, Full of Grace".
The song was played at the end of the final episode as everyone is singing and Frank ascends to Heaven.
Spoon's 'The Way We Get By' is from the band's fourth studio album Kill the Moonlight, which was released in 2002 via Merge Records.
The song is a much more stripped down track than Spoon fans were used to with the band's previous three albums.
Since its release, 'The Way We Get By' has not only become a fan favorite, and the song most reminiscent of Spoon as a band, it has also been a favorite of TV show music supervisors.
So much so, Spoon's 'The Way We Get By' has not only been featured on this week's Shameless, but also licensed for play on shows like The OC, Legit and Looking for Alaska.
The song also showed up on the pilot episode of Shameless way back in 2011 during a scene where Frank and Steve are eating breakfast together.
Listen to Spoon's 'The Way We Get By' from the last ever Shameless episode in the song's official music video, and on the indie band's Kill the Moonlight album.
It was one of two Spoon songs featured on the episode as 'Trouble Comes Running' also made an appearance.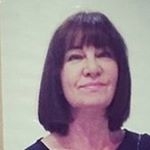 Latest posts by Michelle Topham
(see all)