American indie rock band Spoon's 'Wild' was played on the new episode of Station 19 last night — Station 19, Season 5, Episode 12, "In My Tree".
The track is the second single from Spoon's new album Lucifer on the Sofa, which was released last month via the Matador label.
The album is the band's 10th studio album, and was a big success in the U.S. at the time of release charting at #4 on three different charts, including the Top Rock Albums chart.
Lucifer on the Sofa also charted high in 11 other countries.
Spoon's 'Wild' also came with a music video featuring lead singer Britt Daniel walking alone along a deserted highway in the American west.
The artistically shot black and white video itself is an homage to classic American westerns.
The lyrics of 'Wild' are from the perspective of a man who realizes, while he can handle living in the modern world, he really would prefer not to have to.
Not when the natural world is calling him instead:
And the world, still so wild, called to me
I was lost, I'd been kept on my knees
And the world, still so wild, called to me
Listen to Spoon's 'Wild' from Station 19 on the band's Lucifer on the Sofa album, and in the track's cool music video.
Season 5 of Station 19 is currently airing on the ABC network.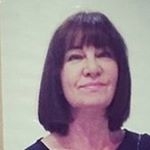 Latest posts by Michelle Topham
(see all)