The Bear is back for a second season with even more superb soundtrack music
The new season of The Bear picked up where the last season left off this week, with crazy characters, the restaurant business still a damned struggle just to survive, Carmy still as messed up as ever, and the show featuring some stellar music on its soundtrack.
And yep, just like the drama's first season, much of it still music from decades back, and still something I love.
Songs like Squeeze's 'Goodbye Girl', which was played towards the beginning of the third episode of The Bear this week — The Bear, Season 2, Episode 3, "Sundae".
Advertising
The track was played as Sydney and Carmy give up on creating the perfect recipe, and the show switches to the montage of everyone doing their jobs.
When was Squeeze's 'Goodbye Girl' released?
'Goodbye Girl' is one of the British rock band's earlier releases, coming out in November 1978 as the first single from their second album Cool for Cats.
Interestingly, the song had three different versions recorded — one for the British market, one for America and a third version for the album itself — which all sound different musically, and all have different intros.
The lyrics of the song are from the perspective of a man who picks up a girl in a pool room and goes to a hotel with her, only to wake up hours later having been fleeced of all his money and some of his belongings.
While not an enormous success for the band, the song did hit #63 on the UK Singles chart.
Advertising
The band's Cool for Cats album, though, was slightly more successful — which could have something to do with the band releasing four singles from the album.
It spent 11 weeks on the UK Albums chart, with its highest ranking at #45, and also charted in Australia at #18.
Listen to Squeeze's 'Goodbye Girl' as heard on The Bear this week in the video and on the band's Cool for Cats album via Spotify.
RELATED: Listen to more songs from The Bear's two seasons on Leo Sigh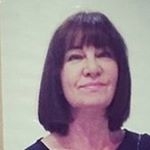 Latest posts by Michelle Topham
(see all)