Just about my favorite movie in the 1980s was St. Elmo's Fire. A coming of age movie starring Demi Moore, Emilio Estevez, Andrew McCarthy, Judd Nelson, Ally Sheedy and Mare Winningham.
I loved that movie so much, I saw it around six times within the first few weeks it was released. And, remember, this was before the age of Netflix, so it meant actually going to a movie theater.
Advertising
One of the best things about the film, other than the Brat Pack actors, was John Parr's 'St. Elmo's Fire'. The main theme song for the movie, and a huge hit for John Parr at the time.
'St. Elmo's Fire' is now back in music news as it has been resurrected as the background music for the trailer for the new movie Deadpool 2. In fact, it looks like the song is such a big hit with people of all ages again, it could even chart for John Parr for a second time if the interest around the song keeps on going.
John Parr's 'St. Elmo's Fire' has also appeared in other TV shows and films along the way from its beginnings in the mid-1980s to Deadpool 2 as well.
It showed up in an episode of The Simpsons, on Cheap Seats, The Goldbergs, and The Facts of Life. It was also played several times during the movie The Brothers Solomon.
Watch the official music video for Parr's 'St. Elmo's Fire' below. It features John Parr along with the entire cast of St. Elmo's Fire. And, man, don't they look young?
Advertising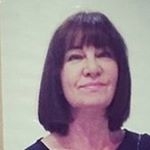 Latest posts by Michelle Topham
(see all)