St. Vincent's 'Los Ageless' showed up on the first episode of the new series of BoJack Horseman this week — Season 5, Episode 1, "The Light Bulb Scene".
The song was heard twice. The first time during the pool scene, and the second over the end credits.
'Los Ageless' was released by St. Vincent in 2017 on her album Masseduction. It was the second single from the album, and is a new wave, dance-pop number. (You can listen to St. Vincent's 'Los Ageless' in her official music video below).
The song also comes with a music video. A video that makes fun of the L.A. plastic surgery industry and the people who buy into it. As well as the culture of 'eternal youth' that isn't eternal youth at all.
The success of Masseduction
As for Masseduction, it was the most successful album for St. Vincent to date.
Hailed by critics as one of the best of 2017, it appeared on more than 25 year-end album lists, including at The Guardian, Drowned in Sound, Entertainment Weekly, Billboard, The New York Times, Stereogum and Rolling Stone.
The album also debuted at number 10 on the Billboard 200 chart, and charted high up the charts in 17 countries.
Not to be mixed up with the French artist Saint Vincent, St. Vincent is an American singer songwriter/musician and was once a member of Sufjan Steven's band, before launching her own band in 2006.
Since that time, she has released four successful albums, and has become the darling of the music critics' world.
Her self-titled fourth studio album won her a Grammy Award for Best Alternative Album, making St. Vincent the first woman performing solo to win that award in more than 20 years.
Listen to St. Vincent's 'Los Ageless' in the music video below, as well as in the Spotify widget below that, and watch that lovely parody of modern Los Angeles culture.
The BoJack Horseman soundtrack has a gorgeous cover of 'A Horse With No Name'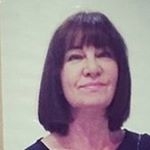 Latest posts by Michelle Topham
(see all)