American alternative pop singer St. Vincent's 'Sad But True' was one of the songs playing on the soundtrack of Yellowjackets this week — Yellowjackets, Season 2, Episode 9, "Storytelling".
The song was heard as Natalie is burning the playing card and Shauna gets the knives ready.
St. Vincent's 'Sad But True', of course, is a cover of the original Metallica song.
A track that came out in 1991 as the band's final single from their self-titled fifth studio album, which is also colloquially known as The Black Album.
St. Vincent's version was one of seven versions of 'Sad But True' covered by popular artists in 2021.
All appeared on a compilation Metallica tribute album called The Metallica Blacklist that featured numerous covers of the same songs from The Black Album all covered by different artists.
A concept, honestly, I never understood as who wants to listen to the same song seven times? (the song 'Nothing Else Matters', for instance, has 12 covers, yes, 12, on the same album).
It also seems the concept was far too repetitive for most critics, as the album was only ranked as "average" by many.
Even Metallica fans did not seem to be that impressed as The Metallica Blacklist, only ranked on charts in seven countries (including the UK and U.S.).
That being said, all of the artists featured on The Metallica Blacklist did volunteer their time, as all proceeds from the album were given to various charities.
Half of them to charities each artist supported. So there's that.
Listen to St. Vincent's 'Sad But True' as heard on Yellowjackets in the song's music video and on Spotify. It is a more industrial rock version of the original and quite interesting in its own way.
The Yellowjackets, Season 2, Episode 9 season finale is now airing on Showtime.
You can hear more music from various episodes of Yellowjackets on Leo Sigh.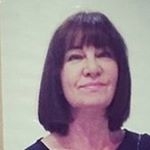 Latest posts by Michelle Topham
(see all)