Listen to Stephen Stills' 'Love The One You're With' from 'Law & Order True Crime: The Menendez Murders'
Listen to Stephen Stills' 'Love The One You're With' from 'Law & Order True Crime'
The classic Stephen Stills' song 'Love The One You're With' was featured in the second episode of the new Edie Falco crime series Law & Order True Crime: The Menendez Murders  this week — 3rd October, 2017.
The track is from Stills' self-titled debut solo album, which was released in 1970, and is the song the singer songwriter is most known for.
Stephen Stills, of course, is known not only for his solo releases and performances but also for being a member of the rock band Buffalo Springfield and as part of the popular 1970s folk rock supergroup Crosby, Stills, Nash & Young.
Listen to the original Stills' recording of 'Love The One You're With' in the video below. Graham Nash and David Crosby are the guys providing backing vocals.
And then go past that and watch the superb live performance of the song Crosby Stills, Nash and Young gave at the Farm Aid benefit in 2000. Now that's how live music should sound,
'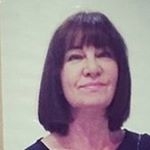 Latest posts by Michelle Topham
(see all)