American country rock blues singer songwriter Steve Earle's 'Copperhead Road' was played on the country music drama Monarch this week at Ana's celebration party after she signs with Monarch — Monarch, Season 1, Episode 4, "Not Our First Rodeo".
The song was released as the lead single and title track from Steve Earle's third studio album of the same name.
An album that came out in October, 1988 on the Uni record label and is unofficially known as the singer's first rock album.
The Copperhead Road album made it to #7 on the U.S. Billboard Top Country Albums chart, #56 on the U.S. Billboard 200 chart and also charted in the United Kingdom and Canada.
Critics tended to think half of the songs on the album were brilliant at the time of its release, while the rest of it were average at best.
Something I have to agree with, but those five songs sure are good.
Earle's 'Copperhead Road' single reached #10 on the U.S. Billboard Mainstream Rock Tracks chart.
The song itself is about a man who makes and sells moonshine until he is killed in a fiery crash on Copperhead Road. No worries for the family business, however, as his son takes over and, after a stint in Vietnam, decides to grow and sell marijuana.
To ensure he isn't caught by the police, he uses Viet Cong tactics he learned while in Vietnam.
Listen to Steve Earle's 'Copperhead Road' as heard on this week's episode of Monarch on his 10-track Copperhead Road album, and in the music video.
You can watch the hit new drama on FOX, and you should, as the show is quite entertaining.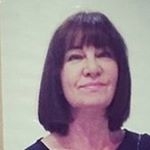 Latest posts by Michelle Topham
(see all)