Steve Miller Band's 'Take the Money and Run' is appropriately-themed opening/end credits song for Billions series
With the long-running Paramount+ and Showtime drama series Billions series finale airing this week, one of the many things I will be sad about is not being able to listen to the superb music appearing on its soundtrack.
Songs that I have often forgot about, as they released decades ago, only to have the Billions music supervisors give my memory a nudge.
Advertising
Songs like Steve Miller Band's 'Take the Money and Run', which was that fabulous song playing on Billions, Season 7, Episode 12, "Admirals Fund" during the opening scenes as the camera shows close ups of everyone sitting around the table.
And then the cardamom buns arrive.
The song shows up again in the same episode during the final scenes, and then plays the drama's series finale out over the end credits.
Personally, I cannot think of a better and more appropriately-themed song to end Billions, can you?
When was Steve Miller Band's 'Take the Money and Run' first released?
The song was first released by the American rock band as the lead single from the band's ninth studio album Fly Like an Eagle, which came out way back in May, 1976 via Capitol Records.
Advertising
The single was released the month before, and hit #11 on the Billboard Hot 100 three months later.
The cool rock track was written about two thieves — Billy Joe and Bobbie Sue — who robbed and shot someone, took the money and went on the run.
The lyrics then follow Billy Mack, a Texas detective, as he sets off in hot pursuit.
This here's a story 'bout Billy Joe and Bobbie Sue
Two young lovers with nothing better to do
Than sit around the house, get high, and watch the tube
And here's what happened when they decided to cut loose
They headed down to, ooh, old El Paso
That's where they ran into a great big hassle
(full lyrics at Genius)
Yep, somewhat appropriate for this entire series, eh?
Listen to Steve Miller Band's 'Take the Money and Run' as heard on the series finale of Billions this week, in the video and on the band's Fly Like an Eagle album on Spotify where it has close to 150 million views.
Billions, Season 7, Episode 12 is now streaming on Paramount+, with Showtime airing the series finale on Sunday night.
And don't be too sad we will no longer be getting updates on the antics of those wonderfully-written Billions characters.
Showtime has already announced there are several Billions spin-offs in the works, so who knows who will eventually show back up.
RELATED: Listen to a LOT more music from the Billions soundtrack here on Leo Sigh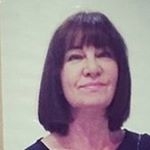 Latest posts by Michelle Topham
(see all)