American folk rock trio Stone Poneys' 'Different Drum' showed up Pam & Tommy this week — Pam & Tommy, Season 1, Episode 6, "Pamela in Wonderland".
The track was played as Pam is working at the diner, and as she then calls the man from Labatt's marketing department.
Stone Poneys' 'Different Drum' is from the trio's second and most popular album — Evergreen, Volume 2 — with 'Different Drum' the second single released from it.
To this day, the song is the most successful the now defunct band released, although it wasn't a Stone Poneys original.
Instead, the now iconic track was written and first released by bluegrass band The Greenbriar Boys in 1966, then released as a cover by the Poneys in 1967.
Interestingly too, the only member of the Stone Poneys to even appear on their cover of the song was then lead singer Linda Rondstadt, who recorded the song with an assortment of musicians.
To this day, it remains the most famous and most popular version of the track, even though 'Different Drum' has been recorded by many other artists since.
Related: Big Star's 'Feel' showed up on this week's episode of Pam & Tommy, and it's still as fabulous as it always was
The Poneys themselves broke up in 1968, with only Linda Rondstadt going on to have an incredibly successful solo music career.
Listen to Stone Poneys' 'Different Drum' from Pam & Tommy on the trio's Evergreen Volume 2 album, and in the video.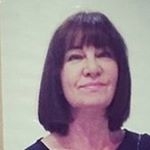 Latest posts by Michelle Topham
(see all)