Listen to Stromae's 'Tous Les Mêmes', it adds much needed French flair to Amazon's The Romanoffs
The first episode of the new Amazon Video series The Romanoffs had some interesting music on its soundtrack when it was released on the streaming service yesterday.
A mix of classical music along with songs from Charles Aznavour, Tom Petty and the Heartbreakers, and this one from Belgian singer, songwriter, composer and rapper Stromae.
Stromae's 'Tous Les Mêmes' showed up on The Romanoffs, Season 1, Episode 1, "The Violet Hour".
The song is from Stromae's 2013 second album Racine carrée (aka 'Square Root' in English). The album itself was an enormous hit for the Belgian singer, selling over two million albums in France alone, and hitting the charts all over Western Europe.
In the United States, the track made it to the number one slot on the World Albums chart, as well as number 19 on the U.S. Heatseekers chart.
It spawned seven hit singles, including 'Tous Les Mêmes', which was the third single released from Racine carrée, and a song that hit the top spot on the singles charts in France and Belgium
The album was also certified Gold, Platinum or Diamond in nine countries, and Triple Diamond in France.
Listen to Stromae's 'Tous Les Mêmes' from The Romanoffs in the official music video below.  It's a fascinating video too, as it features Stromae dressed as a woman. A woman who is incredibly irritated with what the men around her are doing.
If you like this song, you can also listen to Stromae's album Racine carrée in its entirety in the Spotify widget below that.
As for The Romanoffs , that series is getting utterly dismal reviews and, yes, it sadly is that bad.
If you love music from TV series and movies, you will find a lot more here.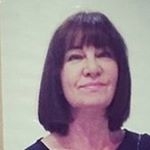 Latest posts by Michelle Topham
(see all)