Indie folk baroque pop Sufjan Stevens' 'Love Yourself (Short Reprise)' was featured on the new Netflix period drama series Bridgerton this month — Bridgerton, Season 1, Episode 5, "The Duke and I".
The soft and gentle 'Love Yourself (Short Reprise)' was released as a single by the American indie singer, songwriter and multi-instrumentalist in 2019.
It came with a longer version of the song, as well as one sub-titled '1996 Demo', leading the listener to believe Stevens has had this track floating around for quite a while before he felt it good enough to release.
Not sure why, if that's the case, because it is lovely.
Sufjan Stevens himself is a Grammy Award and Academy Award nominated musician and singer.
He got started in his music career as a member of a Michigan-based band called Marzuki, but released his debut solo album — A Sun Came — on his own music label, Asthmatic Kitty Records, in June, 2000 right before he graduated from college.
The label was founded by Stevens along with his stepfather Lowell Brams.
Twenty years later, and the indie artist is still releasing all his music on his own record label. (continue reading and listen to Sufjan Stevens 'Love Yourself (Short Reprise)' after the promo…)
Watch Sufjan Stevens Sing Drake's 'Hotline Bling' Live and Dance To It (Video)
Asthmatic Kitty Records itself has since branched out, and has also signed artists like Dots Will Echo, Finnish recording project Half-handed Cloud, Shannon Stephens, gospel indie pop band The Welcome Wagon and electronic band Fol Chen.
Sufjan Stevens has released 10 studio albums, three compilation albums, a live album, two soundtrack albums and a slew of EPs and singles.
In the last decade or more, Stevens music consistently charts in the U.S and in several European countries. Most of his work is also critically acclaimed.
Listen to Sufjan Stevens' 'Love Yourself (Short Reprise)' as heard on Bridgerton in the video below and on the Spotify player.
The track is mellow and hypnotic, until Stevens' vocals appear mid-way through the song, and then it becomes almost joyous.
You can also hear the lovely full-length version of the song, with full vocals, below that.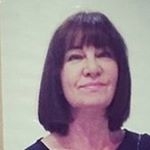 Latest posts by Michelle Topham
(see all)