American rock band Sugar Ray's 'Fly' was played on the drama series A Million Little Things last night — A Million Little Things, Season 4, Episode 14, "School Ties".
The song was played as Greta, Randy and Katherine talk about high school, as Katherine becomes a third wheel in the conversation.
It continues as she realizes even Randy the nerd had more fun in high school than she did.
The California-based band's 'Fly' was not only Sugar Ray's biggest hit single, it is still to this day the song they are the most recognized for releasing.
Sugar Ray's 'Fly' was released as the lead single from the band's second studio album Floored, which came out in 1997 via the Atlantic record label.
The upbeat song made it to #1 on the Billboard Hot 100 Airplay chart, where it remained for four weeks, as well as to #1 on the Modern Rock Tracks chart.
'Fly' also charted in five other countries, hitting #1 in Canada.
The song is loved for its catchy beat, making it an easy put-on-repeat track, and its reggae-style lyrics.
Listen to Sugar Ray's 'Fly' from A Million Little Things in the song's original 1997 music video (yep, that is why it's a bit fuzzy!), and on the rock band's Floored album.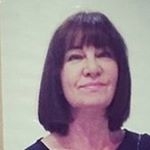 Latest posts by Michelle Topham
(see all)