Los Angeles-based alternative rock band/duo Sun Heat's 'You're Gonna Love It' was that rocking track featured on the new German sci-fi series Tribes of Europa, which premiered on Netflix yesterday — Tribes of Europa, Season 1, Episode 1.
The series follows three siblings who are living in a dystopian Europe that has dissolved into pretty much hell on earth after a global disaster.
A situation that will feel familiar to anyone else currently in certain European countries (I'm in Austria) with our mandatory suffocating FFP2 masks, social distancing, collapsing economy, and now mandatory testing if we want to have our hair cut or have a meal in a restaurant.
As for the tribes, with Angela Merkel and Emmanuel Macron pretty much running the show in Europe at the moment, any other leaders that think they have much power against the continent's two biggest tribes are a joke.
Hell, we don't need a new Netflix sci-fi series to know that Europe is fucked. We're already starting to live it.
Sun Heat's 'You're Gonna Love It' was released earlier this year via Mighty Maverick Music, and is another rock track with a banging beat from this mysterious duo.
Yep, there is little or no information available about Sun Heat. Even their promo photos have their faces blocked out.
The track is also one of several songs from the duo that have popped up on TV series in the last couple of years, with songs featured on Shameless, Good Trouble, Dynasty, Charmed, The Arrangement, and The Rookie.
Listen to Sun Heat's 'You're Gonna Love It' as heard on Tribes of Europa in the video and music player below.
Check out the Tribes of Europa trailer down there too. The series itself is from the producers of the hit series Dark, and is currently airing on Netflix.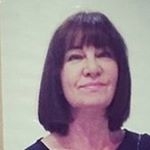 Latest posts by Michelle Topham
(see all)