The new Swedish drama Barracuda Queens premiered on Netflix yesterday with a stellar cast and an interesting premise.
A premise, by the way, based on a true story of a group of young girls who decide they need money, so go about burglaring their rich neighbors' houses to get it.
Advertising
The series was directed by Amanda Adolfsson (Eagles), and was written by Camilla Ahlgren.
Along with the superb cast and interesting story, the Swedish drama also features a number of cool songs on its soundtrack, including the British alternative band Supergrass's 'Alright', which showed up on Barracuda Queens, Season 1, Episode 1, "I Regret Bastard".
On that episode, the song was played as the girls break into Amina's house, then run away across the lawn.
After the preview for the next episode, 'Alright' resurfaces playing over the episode's end credits.
When was Supergrass' 'Alright' released?
Supergrass' 'Alright' is one of the biggest hits the British band has ever had as, while it was released back in 1995 as the fifth single from their debut studio album I Should Coco, the song was also used on the soundtrack of the mega-hit movie Clueless.
Advertising
That, of course, catapulted the song to massive success, helping it earn a #2 spot on the charts in the United Kingdom and Scotland, a Top 10 spot in the Netherlands, Ireland and Iceland, and high places on three other countries' charts.
The track was also certified Platinum in the UK after that country's radio stations attached themselves to the song, and played it constantly.
Interestingly, however, it was not that big of a hit in the United States.
Listen to Supergrass' 'Alright' as heard on Barracuda Queens in the song's music video, and on Spotify below.
You can watch all six episodes of the first season of Barracuda Queens now on Netflix.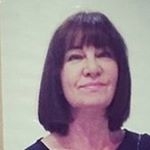 Latest posts by Michelle Topham
(see all)