English rock band Supergrass's 'Alright' was one of several superb songs featured on the soundtrack of the latest episode of the Hulu series Reboot last night — Reboot, Season 1, Episode 4, "Girlfriends".
The upbeat, jaunty, piano-driven track was played as Elaine and Zach are cycling around the Reboot set.
Supergrass's 'Alright' was first released in 1995 as the fifth single from the band's debut studio album I Should Coco, and was a massive success for the British rock band almost immediately.
The success of the power pop song was largely due to it being played on the soundtrack of the hit movie Clueless, which catapulted the song up the pop charts in eight countries including the UK.
The movie also helped cause 'Alright' to be certified Platinum in the United Kingdom, making it Supergrass's most successful song to this day.
Interestingly too, while music critics called Supergrass's 'Alright' a power "anthem" pushing teen rebellion, the band themselves insisted that was never meant to be the case.
Instead, they just wrote it as a fun, silly pop song that people will love.
Advertising
Listen to Supergrass's 'Alright' as heard on Reboot yesterday on their I Should Coco album, and in the song's fun music video, which features band members Mick, Gaz and Danny clowning around together.
It is a song you may not know the name of the band who released it, but you will probably have heard it hundreds of times over the last 30 years.  As it's hella fun.
Listen to more music from Reboot here on Leo Sigh.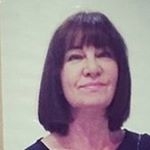 Latest posts by Michelle Topham
(see all)